THINGS TO DO ON LAND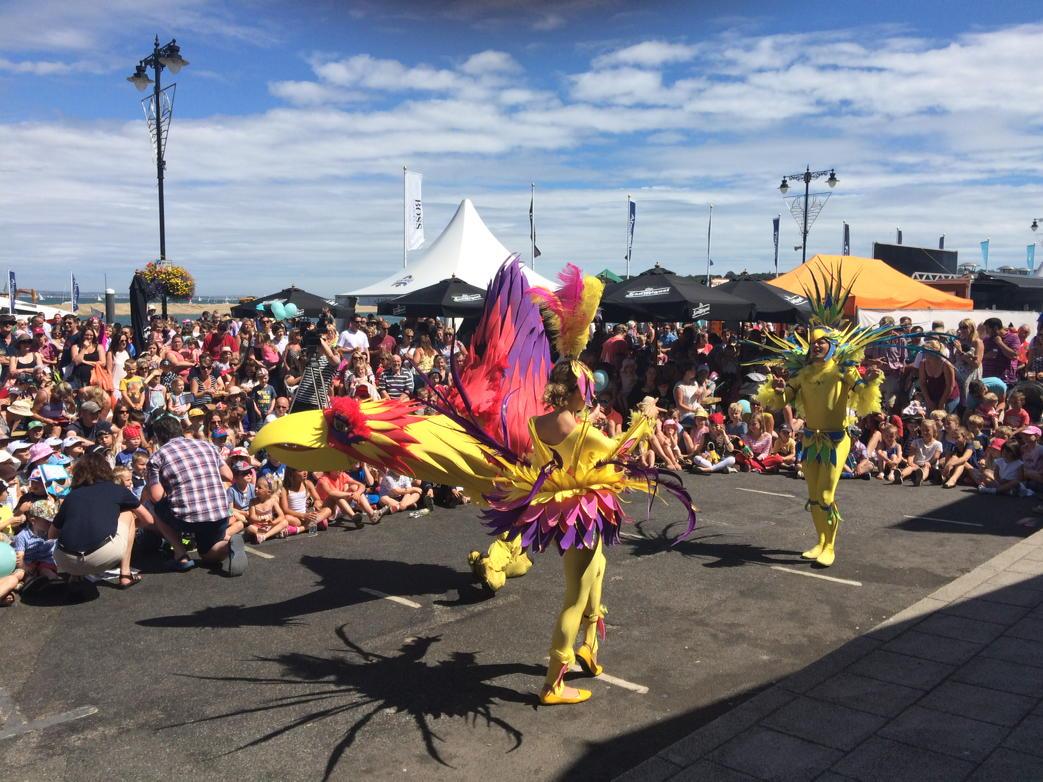 There's plenty of options for spectators to get involved in Cowes week – there is an infectious festival atmosphere throughout the village, and you'll find all the local bars, restaurants and businesses go to town on providing entertainment and retail opportunities.
There's also the main Regatta Clubhouse area, where you'll find the festival hub, which offers a range of places to sit and eat, drink or shop and offers some of the best views of the racing.
There's often live music into the night, and the famous fireworks to enjoy on the final Friday – they have been taking place for over 150 years!
Pick up a festival guide from the Cowes Week Clubhouse to find out more about what is happening at Cowes Week.


FOLLOWING THE ACTION
You can follow the action live in person, on our dedicated CowesLive Radio station, or even on the Cowes Week App:
In person, on land: There's loads of places to view the action from, and it is often best observed with a pair of binoculars and a comfy chair – bring your own, or you can buy them at Cowes Week. Find a spot yourself and enjoy the action. To get the best view of the start-line the best place to view is between the Castle and the cannons, and the finish line is best viewed on the Green near Egypt point.
In person, on sea: You can take a ride on one of the spectator boats or spectator ribs – these are one hour long and take you close to the action (ask the driver if there is a particular boat you want to watch, or follow the front of the race). It is best to pre-book at the Regatta Clubhouse.
CowesLive radio: There's live commentary of all of the races, and lots more besides, on the dedicated Cowes Live radio station, which is also available online. Listen to keep informed of the latest news, views, racing and events for racers and spectators.