Cowes regatta has a long, proud and glorious history, which continues to this day. It has taken part every year since 1826 (with the exception of the two World Wars and 2020 due to Coronavirus).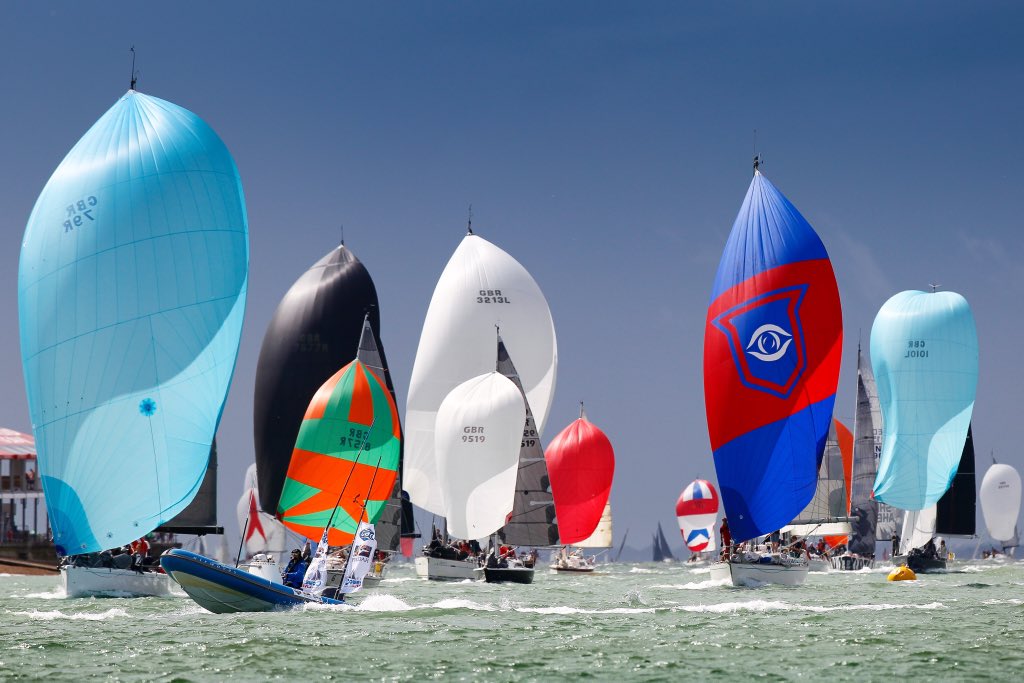 It started as a single race and a £100 prize (the equivalent of around £10,000 in today's money) which was raced for by seven boats from the Royal Yacht Squadron. The race attracted the eye of a young Prince George, who was an avid sailor himself, and he presented a Gold Cup to the winner of the race (in addition to the prize money). There are no records of who won the first race, but it is safe to say that the whole sailing community won, because a sailing institution was born.
The number of races continued to grow, and by the 1900's the celebration of sailing lasted for three or four days, and attracted royalty from around the world – including the British Queen Victoria and King George – as well as top class and Olympic sailors – as well as amateur sailors who enjoy pitting their wits against the very best.
In addition to the main race, other Cowes sailing clubs stared to run races around the same dates, or a couple of days before or after, the official Royal Yacht Squadron – and so the event began to grow. It all got a bit complex as there were as many as seven different competing race organisers, each with their own start and finish lines, their own racing rules, competing boats, and racing marks, so in 1964 the 'Cowes Combined Clubs' was formed as a single entity to manage and co-ordinate ALL of the races, which led to the event becoming an 8-day celebration of sailing.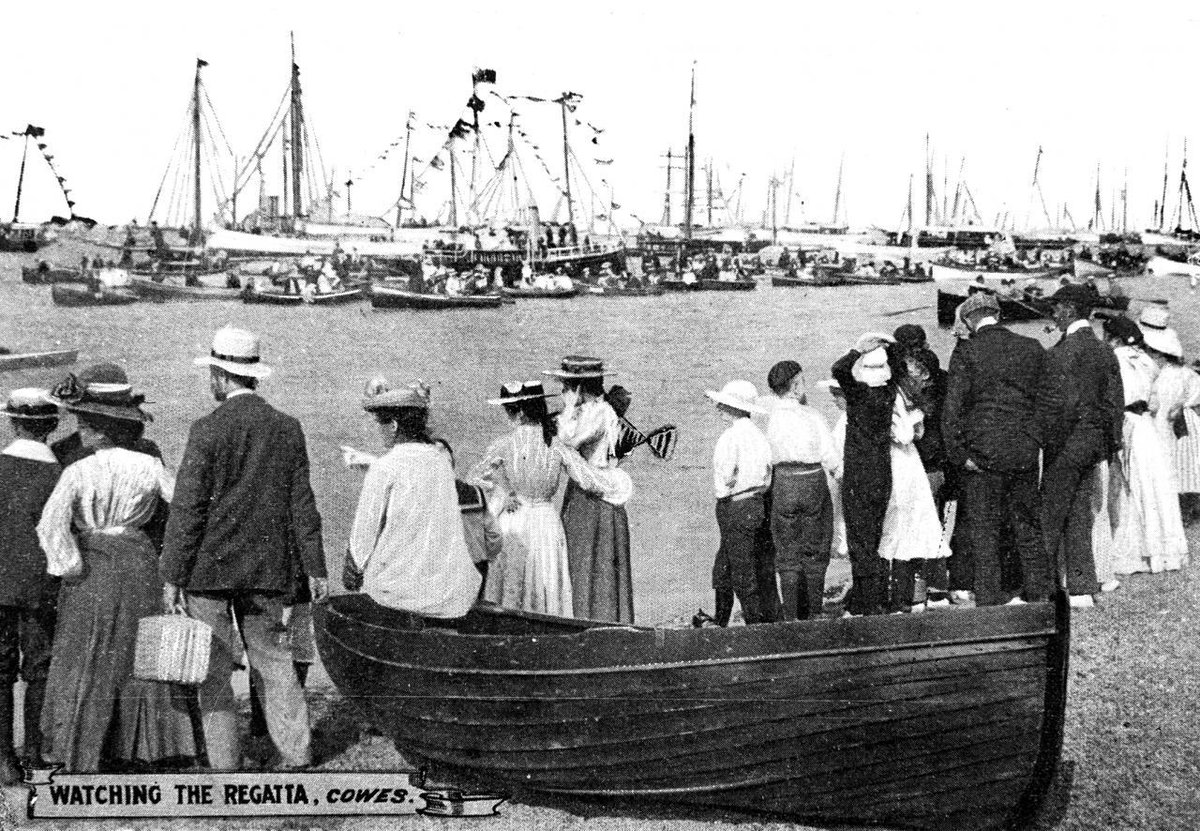 For sailors, part of the romance of Cowes week is that it continues to attract a very wide range of competitors – including famous yachtsmen from around the world – and because it has very diverse set of races: there are races for over 40 categories of boats, from old wooden boats to ultra-modern foiling catamarans.
For non-sailors, there is a wonderful shore-side festival atmosphere, with lots of land-based entertainment and events to keep over 100,000 spectators entertained (when they're not watching the racing). There's also 'spectator boats' out on the water which offer a prime spot for viewing the action.
Cowes is more than just a sailing regatta. People come here year on year, and it is often the first date that people note in their diaries. There is always a fire-work display on the second Friday to round off the week, and in odd-numbered years, there is also the infamous biennial Fastnet race which also starts from Cowes and takes place on the Sunday after Cowes week.